Sales without ads? Is that even possible? Do you dream of having an income without having to fork over a lot of cash?
One of the biggest challenges people face with websites and online shops face is getting enough visitors. If you don't get the traffic, you don't get sales. It is that simple.
This article will talk about
Ideas of What you can make
Where to display the content
What's wrong with ads?
Nothing. Except they cost money, and they rely on distracting a visitor from another site. If you can make it work for you, that's great. Search engine traffic, in contrast, relies on people searching for what you sell.
No one wants to admit that paid ads may not be the magical answer we are looking for. In fact, many people soon give up when the ads become too expensive.
ItemScribe.com relies solely on search engines, links from other sites, YouTube, and a little social media. I've recently added email marketing to the mix. All of which depends on words on a page.
If you find yourself in this spot, you need a head-on solution. I'm hoping this article will help debunk some of the myths about relying on paid ads and give you some answers to get some free traffic to your site.
What I'm introducing is known as content marketing. To sum it up in a few words. You create content. You put out that content for people to see. People visit your site.
I hope this advice can be useful for those who struggle to overcome relying on paid advertisements.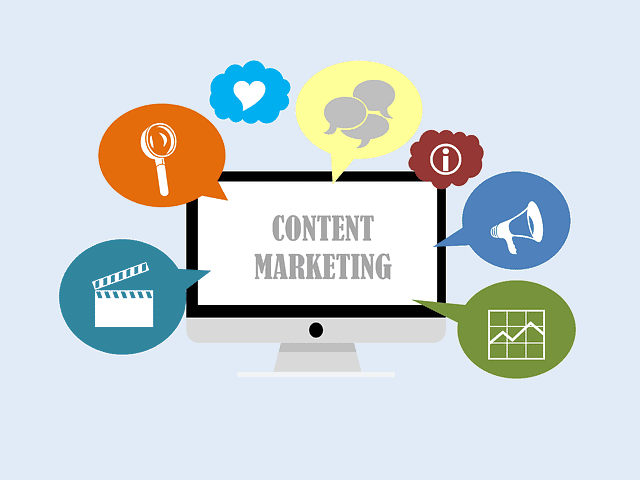 What's the catch?
The drawback is that these methods will take some time and effort on your part, but once up and running, they can feed your site with traffic for years.
Now, if you are doing well with ads and making money, good on you for doing so! But it can not be denied that the less you spend, the more you make. Turning down unpaid traffic is just leaving money on the table.
Here are a few tricks I've learned.
Advantages of Paid Ads
They start bringing traffic right away
You can target your audience by demographic
They are affordable to get started
Drawbacks of Paid Ads
The cost ads up.
You can pay a lot and still make few sales
You have to keep the ads going to keep a flow of traffic
If you do the ads just right, you can make a great deal of money, but it is an expensive lesson to learn. You also can't stop doing ads if that is your only source of traffic.
Ads will provide a rush of traffic, while these methods will provide a consistent trickle.
Would you rather have a rush of rain for 5 minutes or a steady flow for 5 years?
The Secret to Free Web Traffic
I'm about to give you a list of a few ideas to bring in traffic, but none of them will work without this one secret.
BE HELPFUL
You must either have a product that helps people by solving a problem or willing to be helping yourself.
How can I be helpful?
At this point, you might be thinking, how can I do that? I sell [your product here]!!
Let me give you an example.
About 20 years ago, I went thrift store shopping. Now, like most guys, I dress for comfort. I want to look good, but I've got no clue. This can be stressful for me when I'm trying to make a decision. So I took a female friend with me, and she happily picked out things she thought looked good on me. I was happy and had a wonderful, stress-free time!
Now, if a website selling men's clothes has a nice woman giving me friendly advice, that will appeal to me. I'm going to look more favorable on that store. It solves my problem of shopping without stress.
Helpful things can be:
Advice
Tips
How-To
Opinions
Information
We call this the content. It doesn't have to be life-changing. It doesn't have to be as long as a book.
If you are getting some ideas of what potential customers might like in terms of information, start making a list now while the ideas are fresh in your head!
Most of my customers have online shops, so I knew that the topic of sales without ads might appeal to them.
If you have a jewelry or clothing store, use fashion and "how to care for" tips.
If you have a game accessory site, tips, and cheat sheets on this year's hottest games.
We need just two things.
Some content
A way to deliver it!
Content Ideas
Once you have a concept, you can turn it into all sorts of things. I'll probably take the sales without ads idea and turn it into several different media. I've set difficulties on the media ideas below. Of course, if you have specials skills, like graphic design, it will be much easier.
| | |
| --- | --- |
| Media | Difficulty |
| 1. Social Media Post | Easy |
| 2 . Blog Post | Medium |
| 3. Infographic | Hard |
| 4. Online Tools | Hard |
| 5. Youtube Video | Medium |
| 6. Cheatsheets | Easy |
| 7. Reference Guide (i.e., trendy fashion terms) | Easy |
| 8. Recipies | Easy |
| 9. A list of ideas | Easy |
| 10. Checklist | Easy |
It would take too long to go into how to make each one, but the basic idea is to find something you are comfortable making yourself. This saves the expense of hiring someone to do it, and the idea is to keep the cost down. There are many online tools, such as Canva to help with graphics or our Blog Post Generator if you want to make written content.
After you come up with primary content, such as a checklist or list of ideas, you can change that to other media as well, which cuts down on the work.
The Best Places to Get Free Traffic From
After you write your content, you'll need places to put it. Here is what has worked for me for getting sales without ads.
Facebook Groups
A Facebook group is different from a Facebook page, which you need to run ads. It allows you to provide help and advice to people about your subject. It also allows the members to interact. I've had success with Facebook groups. Occasionally you can mention your products or use them to solve a member's problems. It is one of the easier social media channels to manage because the members are participating.
Sisters Mandie and Aubrey used a group to start a no-ads business and made over $100,000 in just 6 months.
Youtube channel
YouTube is a gold mine for traffic if you use it right. Before my site appeared on Google, which took about 3 months to climb to the top of the results, almost all of my traffic came from YouTube. My video only took a few hours to become number 1 for that keyword. It is one of the best ways to get sales without ads and is easier to rank for because it is less competitive than Google searches.
Pinterest
Pinterest is hit-and-miss for me, but many people have found it much easier to rank than Google. If you have good short information, you can include that right on the image. If you have more comprehensive information, then you can link it to a blog post.
Email Marketing
I have only recently been using email marketing, but I find it a great way to communicate and be helpful. The interesting thing is that even if I have a small number of people clicking on the link in the email, I still get a slight uptick in sales every time I send anything out.
I've written a beginner's guide if you want to know the basics.
Google
A majority of all my traffic comes from Google. That means blog posts and a lot of written content.
Yes, it is much more complicated than ads, but not as hard as you might think. To be effective, you should use a tool that will guide you through making your post more friendly and acceptable to search engines. This is also not as scary or as complicated as people have made it out to be.
The thing is, with this method, people come looking for you! People want solutions. If you need to figure out a problem, you'll turn to Google instead of waiting for an ad to pop up in your feed, right? If you want consistent sales without ads, then this is the best free way to do it.
Conclusion
So, in conclusion, my answer to the question of how to get sales without ads is simple: Create helpful information and put it out into the world where people can find it. If you don't get traffic, you don't get sales. If people don't know about you, then you won't get traffic.