One of the biggest hurdles I've faced with itemScribe is trying to add enough products. The top complaint I get is, "You don't have descriptions for what I sell!". So that's why last year, I came up with the Product Template Generator, which provided fill-in-the-blanks templates. This works by type of product instead of a specific item. For example, women's appearance instead of 'little black dress.'
One of the drawbacks was that the burden of filling in the blank rested on you. So I've updated the software to give suggestions for each blank, and synonyms for the existing words. This will allow you to make a more tailored, unique description for your shop.
Here's how it works:
Choose a product type.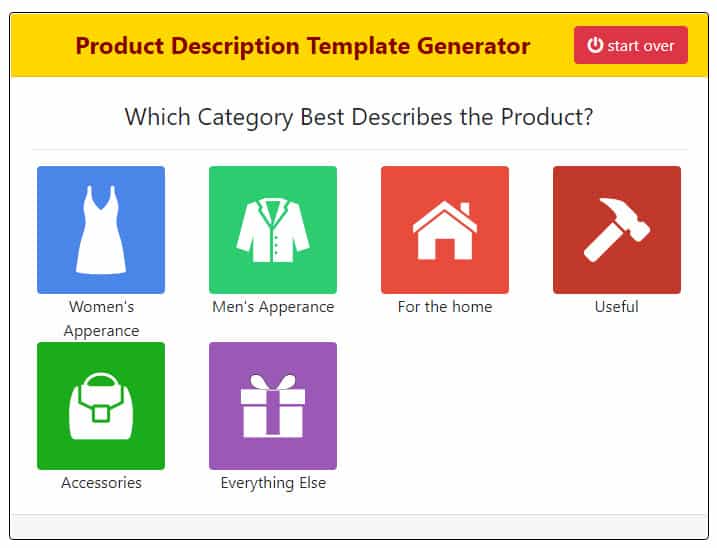 Women's Appearance
Men's Appearance
For the Home
Useful
Accessories – Just added!
Everything Else
Provide the main word.
This will be a word like 'dress', 'suit', 'handbag', or 'coffee grinder'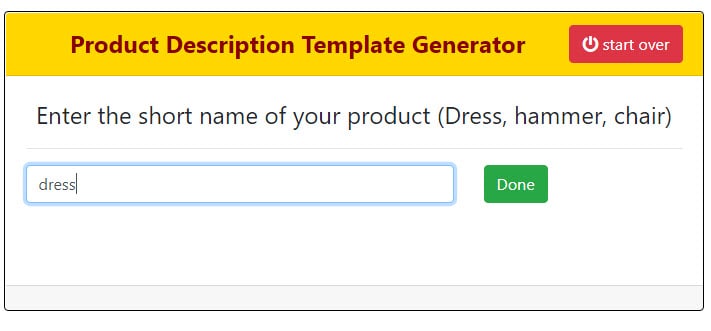 Get a template.
You'll be shown a sample template. You can keep hitting the 'get another' button until you find one that looks good. You can copy the text and fill in the blanks yourself or ask the software to assist you.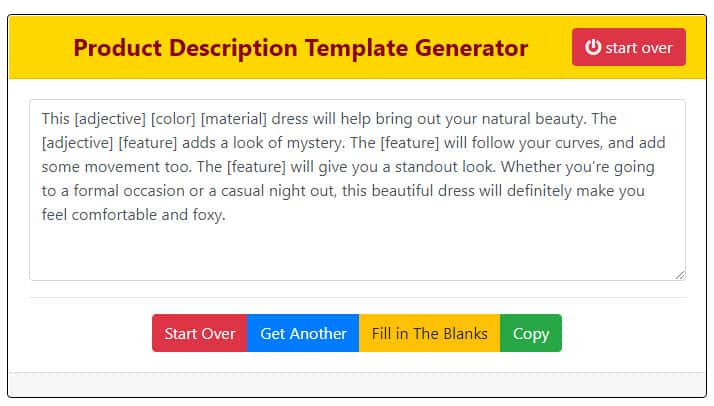 Fill in the blanks.
Clicking on a blank, which has square brackets around it like [adjective], [feature], or [action], will bring up a list of suggestions. You can display this as a random word cloud or as a list of words in alphabetical order.
Clicking on any word that isn't a blank will bring up a list of words with the same meaning or synonyms that you can use to replace the selected word.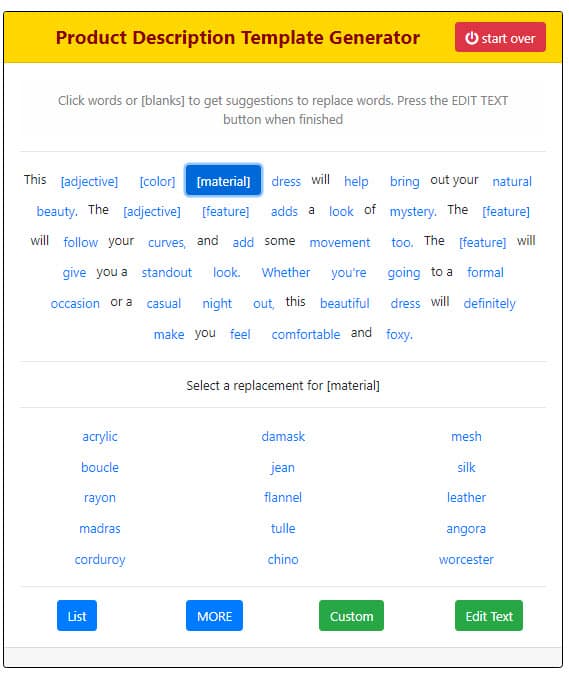 Edit and copy
Click the edit button to take you back to the edit screen where you can make any last minute changes and copy the text.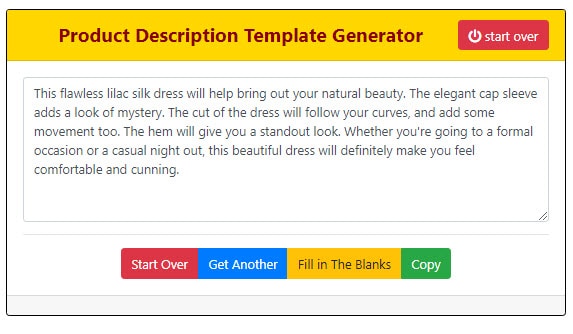 Filled in template example:
This flawless lilac silk dress will help bring out your natural beauty. The elegant cap sleeve adds a look of mystery. The cut of the dress will follow your curves and add some movement too. The hem will give you a standout look. Whether you're going to a formal occasion or a casual night out, this beautiful dress will definitely make you feel comfortable and cunning.
I hope that you will find the product template generator useful and that it will be helpful in putting together your online shop.