Makeup product descriptions have been added to the product description generator. There are 8 new products to choose from:
Blush
Concealer
Eye Shadow
Eyeliner
Face Primer
Foundation
Lipstick
Mascara
Here is an example of a lipstick description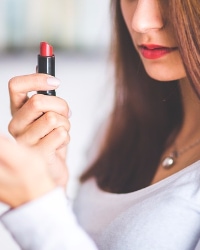 This lipstick will make you look beautiful, trendy and sexy. If you sweat or swim in your makeup, you need lipstick like this that is waterproof while the color is long-lasting so it doesn't need to be reapplied after drinks. The lipstick has nutrients that keep your lips healthy. you'll find this lipstick easy to wear and flattering while the moisturizer will keep your lips nice and hydrated.