intro here
White Lace Camisole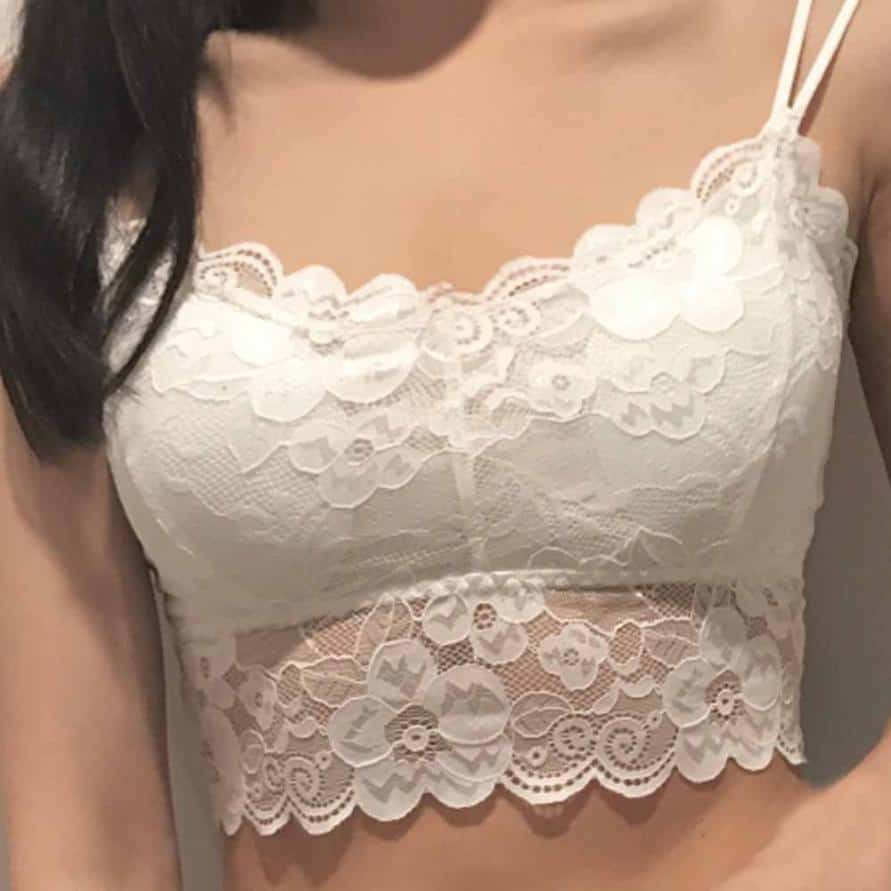 Whether for that someone special or for yourself, this white lace nylon camisole will make the lady wearing this look great and feel gorgeous.
With relaxation in mind, this foxy white nylon camisole will make a chic update to your lingerie collection. This camisole offers a sporty look for those warm summer nights. With stunning lace detail, this silk camisole connects perfectly with your body.
The camisole leaves your arms free and your shoulders bare for a cozy feeling and a stunning look.
Pair this camisole with a great pair of jeans and a top, or just with undies for an early night. With adjustable straps, you can change this camisole to your ideal fit.